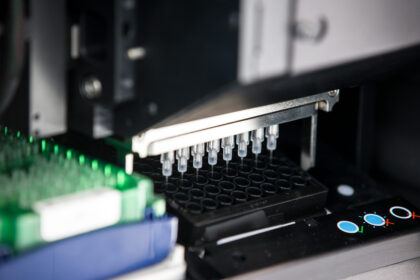 On Thursady 9th of Septermber Malaysia Vaccines and Pharmaceuticals Sdn Bhd (MVP Healthcare) announced the beginning of the active phase of the project implemented together with the Saint-Petersburg Scientific Research Institute of Vaccines and Serums FMBA of Russia (SPbSRIVS) on the foundation in Malaysia of influenza vaccines production. The volume of investments estimates at 50 million US dollars.
«Today MVP Healthcare is the only full cycle veterinary company in Malaysia. The experience in vaccine production based on chicken embryos make this company the most suitable one for the technology transfer of influenza vaccines production for humans», - Mrs. Rashidah Ibrahim, MVP Healthcare executive director, said. She also has announced that the company considers a possibility of creation of certified halal vaccines pipeline.
The Malaysian company is interested in the transfer of Russian full-cycle production technology of the tetravalent influenza vaccine «Flu-M Tetra». The capacity of the new production facility situated in Klang Valley (the state of Selangor) is going to be up to 10 million doses of the vaccine a year. It will be the first project on vaccine production for humans in Malaysia
This April with the purpose of the project implementation the Tripartite memorandum of Understanding was signed between MVP Healthcare, Russian St. Petersburg Scientific Research Institute of Vaccines and Serums and the Indian pharmaceutical company TechInvention Lifecare which provides engineering service for the project. The project preparatory works have been concluded at the beginning of September.
«Our goal is to create an infrastructure that meets all international requirements for the production of quality vaccines with the potential to pass WHO prequalification», - Syed Ahmed, director general of TechInvention Lifecare, said.
The project for the organization of the technology transfer for the Russian influenza vaccine production in Malaysia is one of the highest priorities within the activities of Russian Malaysian working group on cooperation in Industry and Trade operating under the guidance of the Joint Russian-Malaysian Commission for Economic, Scientific, Technical and Cultural Cooperation. The Saint-Petersburg Scientific Research Institute of Vaccines and Serums has unique competencies in development and production of safe, effective and competitive in world markets products for prevention and treatment of infectious diseases and besides that is an active participant of the negotiation process between two countries on the issues of collaboration development in the area of medicine and pharmacy.
According to the Malaysian side, the project can become a part of the National Vaccine Development Roadmap.